New fudge flavour - Baileys Irish Cream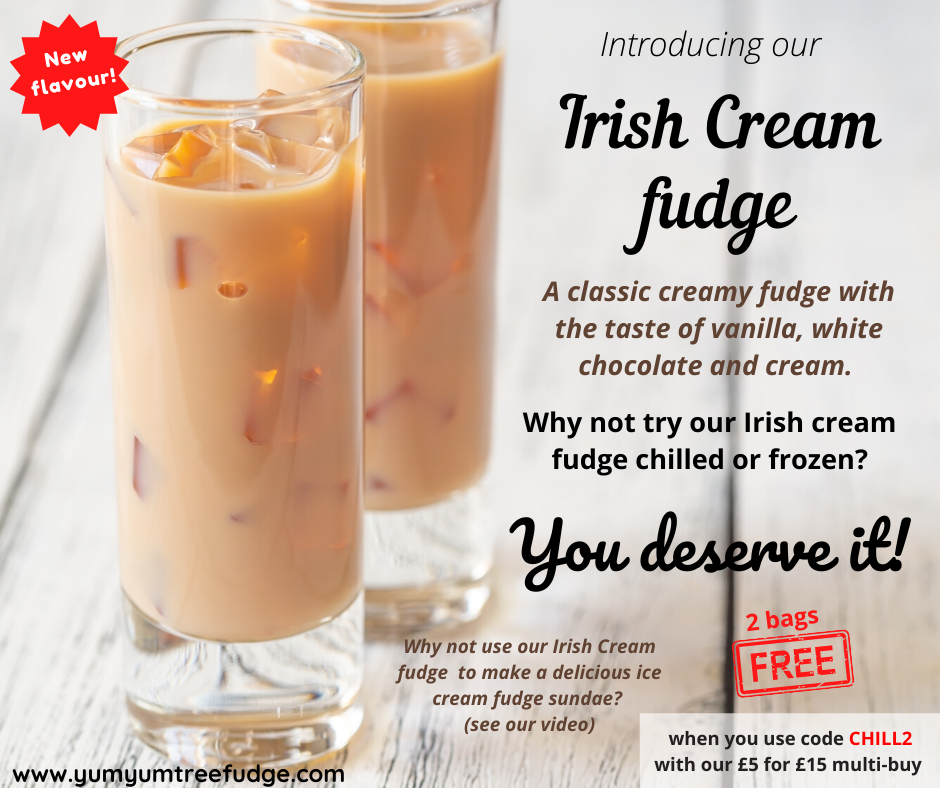 Hi again,
We thought that we would update you on the new flavours that we have been creating. Are you ready?
Hot out of the kitchen is Irish Cream fudge - it's just how you imagine it to be, the smooth taste of Baileys combined with our creamy white chocolate fudge, it's very decadent! This would be lovely in this hot weather, eaten as a chilled treat straight from the freezer. You need to try it!