January Mega Sale from 14th January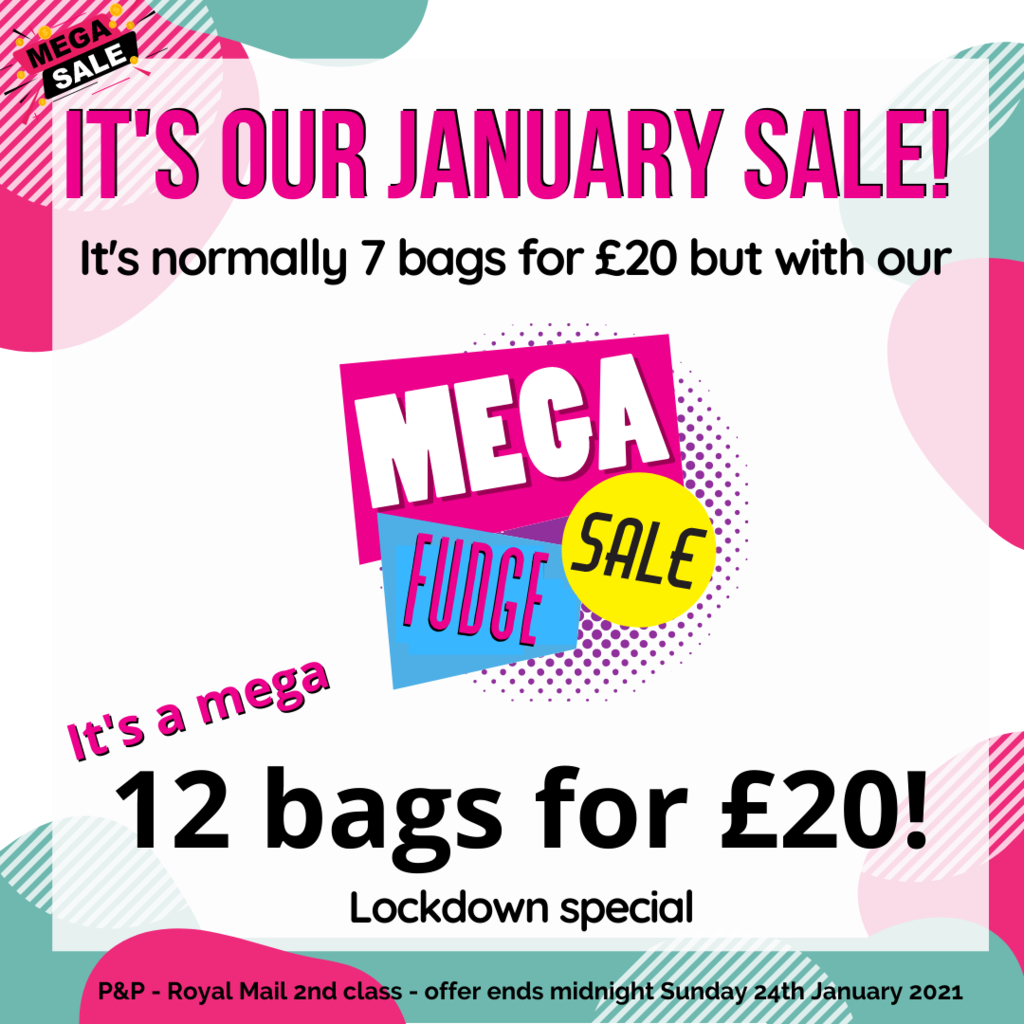 Well, we're back refreshed and ready for 2021 after a very busy Christmas 2020 for staff at Yum Yum Tree Fudge. We would like to thank you all for your orders, we wouldn't be here without you.
Our Mega sales starts on the 14th January and we have a fudgetastic offer for you - 12 bags of fudge for £20! It's normally 7 bags for £20, so it's a fantastic offer. You can choose any of our 50 flavours. Take a look at our website from 14th January.